Kalpana Chawla's BIO / Family Detail

Name
Kalpana Chawala
Nick Name
Monto
Date of Birth
17 March 1962 (Real)
01 July 1961 (Official)
Profession
NASA Astronaut
Place of Birth
Karnal, Haryana, India
Religion
Hindu
Family

Banarasi Lal Chawla (Father)

Sanjyothi Chawla (Mother)

Sanjay (Brother)

Sunita, Dipa, and 1 other (Sisters)

Spouse
Jean-Pierre Harrison


Who is Kalpana Chawla?
Kalpana Chawla was as NASA astronaut and the first Indian woman to have been in space. She was crew member of astronaut of the Space Shuttle Columbia team. As a robotic specialist she flew to space in 1997 in the Space Shuttle Columbia.
In 2003, during return to earth, the Space Shuttle Columbia spacecraft crashed and all crew members of spacecraft died. In 1983, Kalpana Chawla was married to Jean-Pierre Harrison.
Kalpana Chawla studied at Punjab Engineering College, India, and in 1982 Bachelor of Science in Aeronautical Engineer course.
She took her master's degree in Aerospace Engineering at the University of Texas in 1984. She completed her PhD (Doctor of Philosophy degree) in Aerospace Engineering from the University of Colorado in 1988.
Kalpana's other interests and hobbies are reading, hiking, backpacking.
Ten Facts About Kalpana Chawla
Kalpana Chawla was born Karnal, Haryana, India.
She was the first Indian woman astronaut.
In her childhood, She love to drawing airplanes.
Kalpana studied at Punjab Engineering College, India, and graduated in 1982 with the Bachelor of Science in Aeronautical Engineer course.
Kalpana Chawla's first space mission was as a mission specialist and primary robotic arm operator
She first flew on The Space Shuttle Columbia in 1997.
One of NASA's spacecraft was named on Kalpana Chawla.
In her honor, Indian satellite renamed from "MetSat-1" to "Kalpana-1.
Many Universities, road and institutions were named after her.
Kalpana Chawla helped 14 indian children to NASA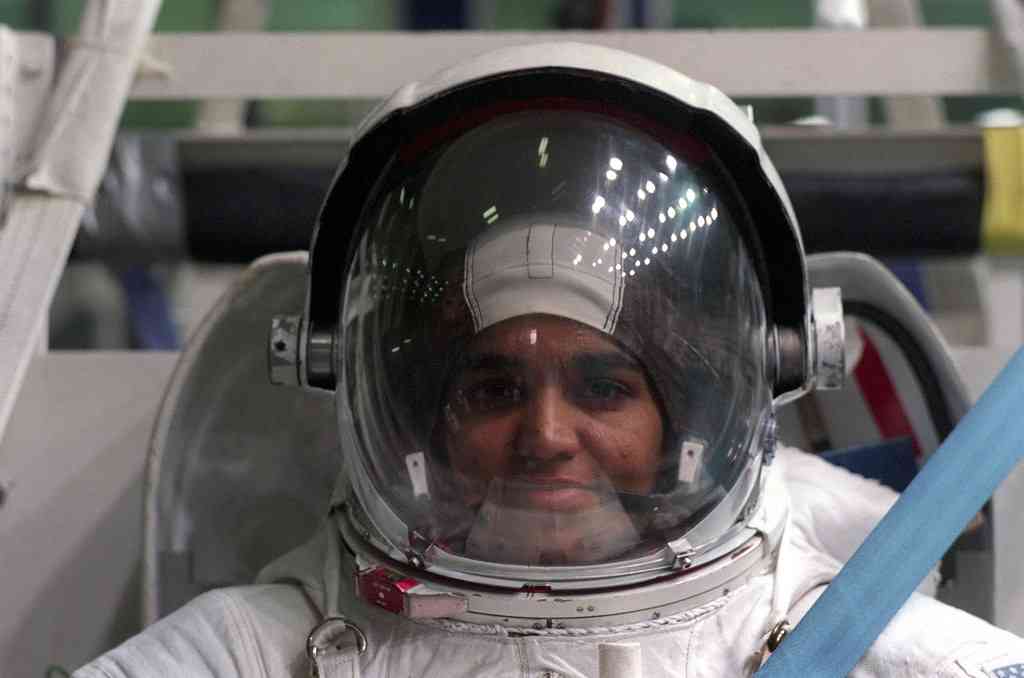 Inspirational Quote from Kalpana Chawla
 "You are just your intelligence."
Career
Kalpana Chawla started career with NASA Ames Research Center in 1988. She was the Vice President and Research Scientist of Overset Methods Inc. in Los Altos, California, in 1993.
She developed and enforced an effective technique to perform aerodynamic optimization. Kalpana Chawla's responsibilities are documented and being used in conferences and journals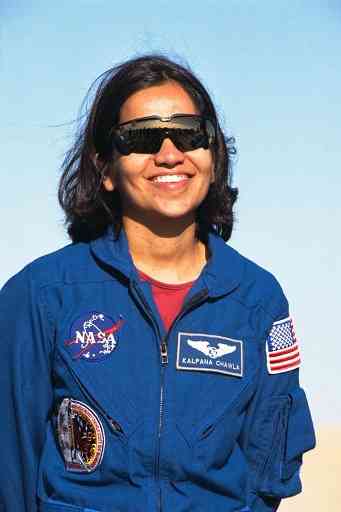 Kalpana's Legacy
The life and career of Kalpana Chawla served as alleviation to women who want to going in space someday.
She is legacy continues after her death. According to her father, Mr. Banarasi Lal Chawla, his son's only dream is for children, especially women, to not be deprived of education.
After successful career in NASA, she always helped depressed kiddies by transferring them to academy.
The following are some of the things that will serve as a shining remembrance that a woman astronaut from India carved her name in the history of NASA once upon a time.
The government of Karnataka in India instituted the Kalpana Chawla award to recognize young women scientists.
The International Space University's Alumni founded the Kalpana Chawla ISU scholarship fund to support Indian women who wish to join the international space education program.
The Indian Students Association (ISA) of the University of Texas at El Paso (UTEL) launched the Kalpana Chawla Memorial Scholarship program for deserving graduate students in honor of Kalpana.
The University of Chicago recently renamed its Alumni Award to The Kalpana Chawla Outstanding Recent Alumni Award.
A planetarium in Jyotisar, Kurukshetra Haryana, was named after Kalpana Chawla.
Kalpana's death wasn't in vain because several doors of openings have been opened for others aspiring to follow in her steps. She'll be remembered as the first Indian woman who didn't let her ethnical origin hinder her from setting foot in space.