Hello friends, welcome to be here.In this lesson, you are going to learn "how to create many folders in single minute by excel?"
Sometimes we need to create many folders and we create them one by one but it takes long time. Supposing you have a list of various courses in a range of a worksheet, and now you want to create some folders for each of them in the cells to record their information. If you create the folders one by one, it will waste a lot of time. But how could you quickly create these folders? Today, I will introduce you some quick tricks.
So, let's begin lesson
Firstly, we are to select a name's list of folders as given below
Now, here we describe three methods to create a folder.
First Method:
We are to use a formula which is
="MD "&CHAR(34)&selectcell&CHAR(34)
Second Method:
In this method, we are to use CONCATENATE formula is given below
=CONCATENATE(MD," ",",Spoken English,",)

Third Method:
This is used for those, who has office -2010 and upper version. Its name is Flash Fill. Its shortcut key is Ctrl + E
Here we are to type in blank cell MD "Any Name" after this press Ctrl + E

Finally, We have completed all three steps. After all these ways or steps are mentioned above, in each of steps we will get same result is given below.
Okay, it's done. Copy all cell value first & then open Notepad .
Now paste it in notepad and save it with any name with .cmd extension (like: - TILS.cmd)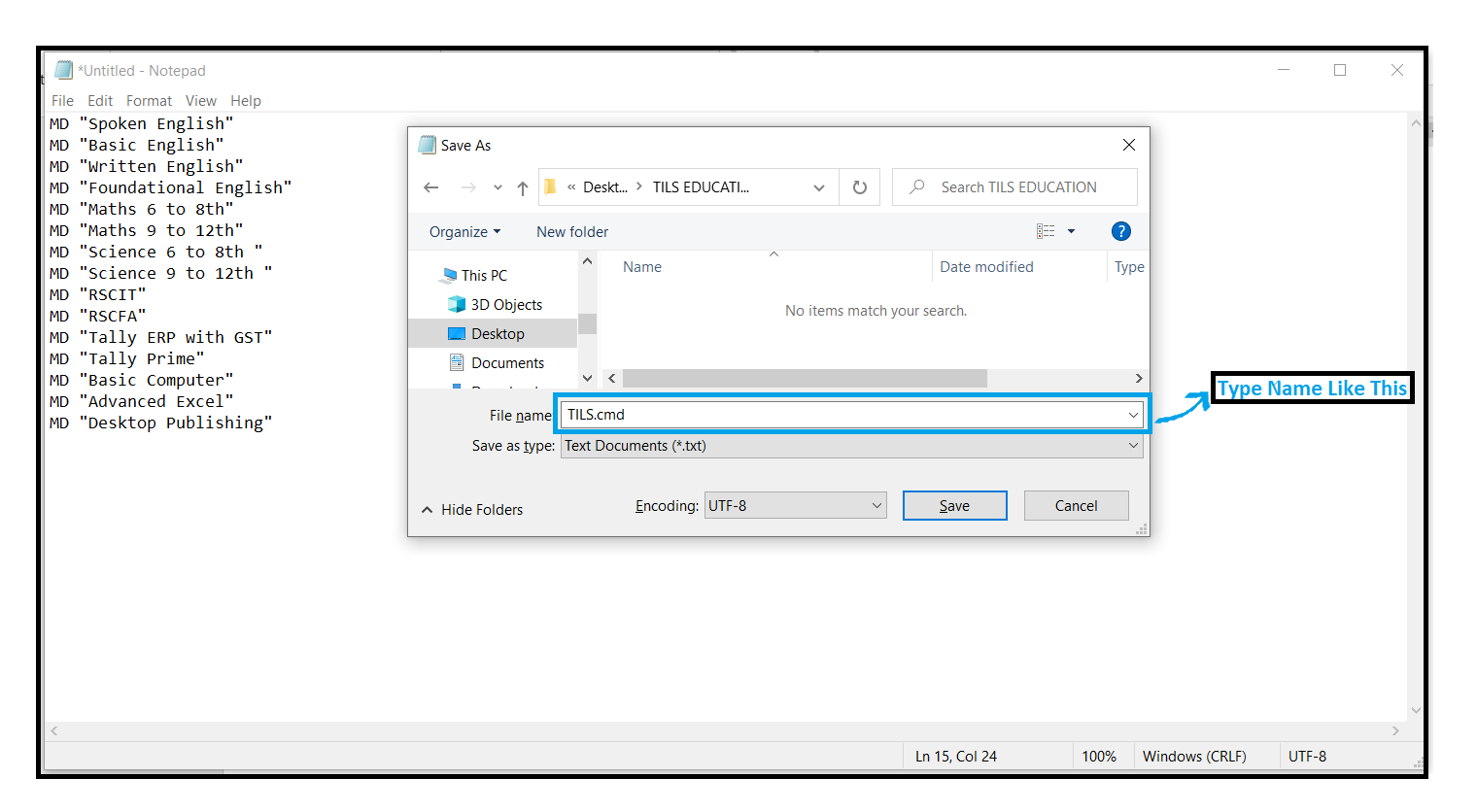 Now it is going to be completed, we are to go to location where we saved it & double click on it. After clicking on that file, all folders will get created.

So, friends, it is so easy to make or create many folders in one go, you can create 100+ folders, 200+ folders or you can create that how many you want to create. But at the condition that you must have name's list of folders which are going to be created as folders.
Please watch video