Dhirajlal Hirachand Ambani was born on 28 December 1932. And died on 6 July 2002 in Mumbai. Dhirubhai Ambani was an Indian business tycoon who developed one of the leading companies "The Reliance foundation" in the world. He came to Mumbai for work in 1958, he had attained humongous success from spice dealing business to a textile producer or the owner of such a big organization. His hard work, burning desire and passion did lead him to become an Indian business tycoon.
He founded Reliance Industries, which is one of the largest conglomerates of India at present. It was the result of his visionary approach, strategies that made Reliance Industries, one of the leading businesses in India. He became an inspiration for future generations. He was as determined and patient as he was passionate, he took one step at a time and gained success gradually without hustle.
Childhood & Early Life
Dhirubhai was born in Chorwad a small village in Junagarh, Gujarat on 28 December 1932 to the Modh-baniya family. His father was Hirachand Govardhandas Ambani who was a school teacher and her mother was Jamanaben, she was a homemaker. He was raised in economically cautious living conditions; he came to know about the deprivation his family used to deal with due to the income of his father which was not sufficient for the whole family and to support the expenses. At his school time, he was appointed as the General Secretary of the Junagarh State Union.
After that, he joined the Praja Mandal Movement whose work was to organize awareness rallies/ campaigns to achieve constitutional amendments. This brought him to the eyes of political leaders, his passion, determination, and active involvement in political activities was appreciable.
A new Socialist party came to existence from Congress and this time Dhirubhai was also a part of this party in 1949. Through his contributions to the party for organizing rallies and managing a campaign in the upcoming municipal elections of Junagarh, resulted in victory. And eventually, he was asked to join the Party, but he denied it and went to follow his true purpose.
After leaving political options, he decided to focus on academics and gave his entrance exams for getting admission to University. But unfortunately, his father went ill and due to his condition, the family started facing financial problems and conditions weren't much good for the family, so Dhirubhai had to leave his studies and took a job at Aden as a clerk.
Career
His career began as a clerk, and he was eager to learn the tactics and strategies to survive in the trade, his enthusiasm made him work for a Gujarati trading firm. It became a learning foundation for him where he learned bookkeeping, accounting, and shipping paper and documents preparation. He Learned the necessary skills for dealing with insurance companies and banks.
He started trading and made profits then he was promoted to the oil filling station near the harbour. He dreamt of building his refinery there for the first time. But In 1958, due to the Yemeni movement, he had to come back to India, and here he started searching for business opportunities in Mumbai.
Since he could not make large investments, he settled as a spice trader under the name Reliance Commercial Corporations.
He also started yarn trading, which involves High risks. The business was a small-scale business initially, Then he became a director of the Bombay Yarn Merchants Association and started making large deals. In 1966 he established a company named Reliance Commercial Corporation and after sometimes renamed it, this company is now known as Reliance industries.
He always visited to know about the establishment progress of the factory and workers' problems. He wanted to produce high-quality nylon in large quantities. By August 1966, the construction work was completed and the necessary equipment was installed. By January 1967, the factory started producing high-quality Nylon with no buyers.
But his passion and determination were outstanding that he went out on roads to sell his stocks directly to the retailers. Everyone was just impressed by his attitude and passion and he got buyers and his market was surprisingly expanding, with this, the factory's nylon became the best-selling fashion fabric with higher demand and growing sales led to higher profits. Now with this success, he decided to expand his company and Reliance grew.
By 1972, Reliance had become a thriving business, and during 1981, his elder son Mukesh Ambani joined the business and focused on backward integration, and expanded textiles dealing with polyester fibres dealing and then petrochemicals, petroleum refining soon acquired oil and gas production and exploration plants. Reliance started growing as the largest conglomerate in India. In 1983, his younger son, Anil Ambani Also joined the business on the designation of the CEO at Naroda.
Major Works
He was the originator, and every visualization was his cultivation behind laying the foundation of Reliance Group. From working small to reaching this position, he made his name written in history, he made this business the largest growing business in India.
Dhirubhai brought a revolutionary change in the capital market functioning, many retail investors were brought by him in the market who had domination of some big financial institutions. He introduced a new culture, the culture of equity to India. Those who were agreed to trust in his companies would return their trust in form of a bomb of wealth. It became the first-ever Indian organization/company to be featured on Forbes 500 list.
Awards & Achievements
He earned numerous prestigious awards including man of the century award, Dean's Medal, and Lifetime Achievement Award.
He was given the title of the "Man of the 20th Century" by FICCI. And on January 2016- he has posthumously conferred the second-highest civilian award in republic India "Padma Vibhushan". And Posthumously, he was also conferred with the ABLF Global Asian Award.
Personal Life & Legacy
In 1954, he married Kokilaben. The couple had four children:- 2 Sons:- Anil Ambani, Mukesh Ambani, and 2 daughters:- Nina Kothari and Deepti Salgaonkar. In 1986, he handed over his legacy, his company to his sons as he was suffering from a heart problem and in 1986 due to his first major stroke, he went paralyzed with his right hand after the second stroke he went into a coma and died in a week. His last day on earth was July 6, 2002, after a major stroke he died.
What Can We Learn from his Life:-
Grab opportunity:-
Opportunities never wait for someone, if you want people to appreciate you on your success then grab the opportunity before someone else grabs it. From childhood to young age he always did surprising works by taking the proper steps and grabbing the opportunities, this quality made him an inspiration for all of us.
Be kind but never spread a word about it:-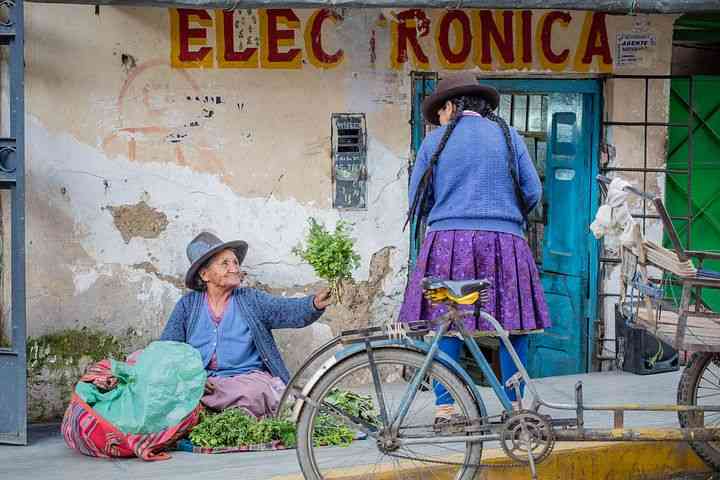 It's said that Dhirubhai never spread a word about how and who he helped, he never believed in gaining publicity through charity instead he used to help people silently even the people who were being helped by him was sometimes unknown about the helper such generous behaviour should be adopted by everyone, be he is a true leader or an ordinary human.
The upgrading is necessary:-
He believed in upgrading be it in business or life, he wasn't contented by one business and always strived for more, through which he could make a small firm into the largest conglomerate in India. He believed it is up to us to upgrade and build our empire or just live in the same place for a lifetime
Determination is the key:-
It was a time when there was no buyer for his fabric and buyers refused to buy then he came out on the roads to sell the product to the retailers directly. This was his determination towards his dream which made his company grow faster and earn higher profits. Similarly, we should cultivate such determination and passion to attain success.