Sudha Murthy is known to be a chairperson of Infosys Foundation and an engineering teacher. She is a Kannada, Marathi and English author. She also teaches computer science and sometimes writes on fiction. Her husband Mr N. R. Narayana Murthy is the co-founder of Infosys. She is also a Padma Shri awardee and a benevolent social worker. She supports people and helps them through Infosys foundation and her philanthropic work never stops for example she started a campaign through which she wanted to provide better facilities of computer and library in all possible Govt. schools in Karnataka state.
In 2001, Her popular book Dollar Bahu aka dollar Sose (originally written in Kannada and translated in English) was dramatized as a television serial.
Childhood
Sudha Murty was born on 19 August 1950 in Shiga, Karnataka, She was born in a Brahmin family, her father was Dr R. H. Kulkarni who was a surgeon and her mother, Vimala Kulkarni. She has 3 siblings two sisters:- eldest sister, Sunanda Kulkarni and elder sister, Jaishree Deshpande and a brother:- Shrinivas Kulkarni. Basically, Sudha was nourished by her parents & maternal grandparents.
Education

With the support of her parent, she could pursue B.E. in Electrical and Electronics Engineering from B.V.B. College of Engineering and Technology differing from her father's occupation. In her student life, she was very bright and brilliant and that led her to secure the first position in every class and in every subject and she has also conferred a gold medal from CM of Karnataka state.
After completing B.E., she went to the Indian Institute of Science to pursue M.E. in Computer Science, and completed an M.Tech. in Computer Science in 1974 and there also aced and received another gold medal from the Indian Institute of Engineers.
She was also selected in India's largest automobile manufactures, Telco (Tata Engineering and locomotive company) currently known as Tata Motors, Pune and was the first woman to be selected in Telco. There she earned the experience of working at several places i.e. Jamshedpur and Mumbai etc. in the position of development engineer.
There she wrote a letter to the chairperson of the company mentioning "men only" gender bias in the company, then later a special interview was conducted for her. She then had been living in Pune for the past 7 years (1974–1981), later she moved to Mumbai.
With her savings of 10000 rupees, She founded the well known Infosys foundation, In 1996 and has been a Trustee of this foundation. Also, a visiting professor at Banglore University and has taught at Christ University also.
She has written many books, most of them were published through Penguin publication, She has written approx 24 books, and two of them are about the places she might have travelled as they are travelogue, and other two of them are technical books, and other six are novels and three books are educative books.
Her experiences from childhood regarding her nourishment by her parents and maternal grandparents inspired her with her writing career, she wrote her first content because of this, named it "How I Taught My Grandmother to Read and other stories".
Philanthropic Activities:-
In flood-affected areas, Sudha helped many people and rebuilt around 2,300 houses in regions, through her foundation Infosys.
She didn't stop here, her appetite to help more is rather big than her last activity so she is trying to build approx 16,000 public toilets, among them few hundred toilets would be in Bengaluru state.
She has also started a campaign through which she is trying to provide better facilities of computer and availability a better library in every possible Govt. School of Karnataka state. Her philanthropic works include major areas of society like education healthcare, empowerment of women, public hygiene, art and culture, and eradication of poverty at the ground level.
Personal life
She is married to N.R. Narayana Murthy. This lovely couple has two children, one daughter and a son Akshata and Rohan, respectively. They'll are well settled and enjoying their respective lives.
Sudha Murthy plays many roles in this society, she is a social worker, but also an author. Her biggest move that led Sudha at this point in life was the establishment of the Infosys foundation founded in 1996, which is a public charitable trust, Sudha has helped people across the country through this foundation, she has been one of the trustees of this foundation.
What Can We Learn From Her Life:-
Simplicity is an art:-
Sudha Murthy has been living a simple life, beyond materialism. Despite being able to afford anything of her wishes she refuses to stay simple. She has set an example that no matter if you are a highly successful person, or a struggling one, you don't need materialism and other avaricious things to stay happy. Being grounded and simple is a key to create your own happiness as Mrs Murthy does.
Support others to grow:-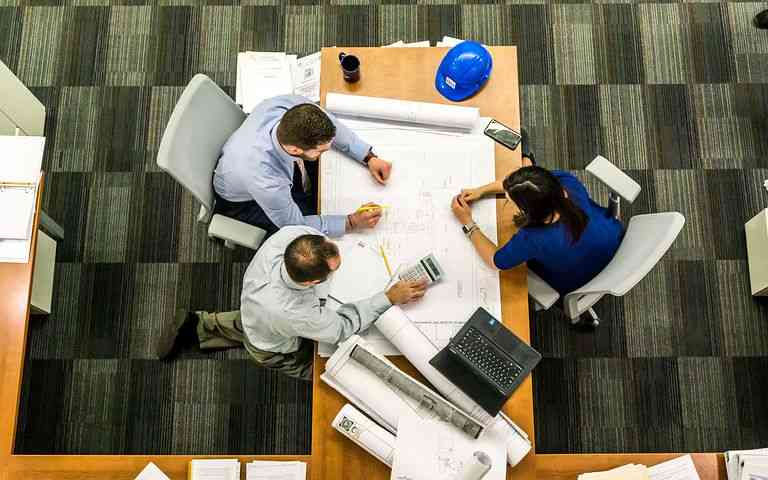 In the time of need, Mrs Murthy helped many people and still doing so. She once helped her husband to start Infosys foundation, and her home became the office, she managed every possible thing on her part, and the results are in front of everyone. Being successful isn't about your own self it's about Supporting others and take them too to the peaks where you once enjoyed.
Humanity:-
Mrs Murthy is known for her philanthropic activities, she is a woman with a golden heart. she believes in giving back to society. Helping others is a way to reflect your humanity, because once you have the abilities then try to make the balance among the society by grooming them by providing a little help. She helps the people in need and her philanthropic activities cover major areas of society like education, public hygiene, women empowerment, art & culture etc. We should learn this concept and inculcate it.
Speak when it's necessary:-
Things might not go easily as you assumed them to go. Your conceptualized ways might be having potholes and breakers. You should understand where to speak with courage, where the fight against negativity is needed.

Mrs Murthy Once wrote a letter to the chairperson of Tata groups, complaining, men only gender bias in the company, despite being a visionary and thriving business in India. In return, she was invited for a special interview and was placed immediately.